Power is connected by stripping two wire ends and clipping them between the end section and stainless steel.
Connecting the two outer guide rods for DC 2-rail,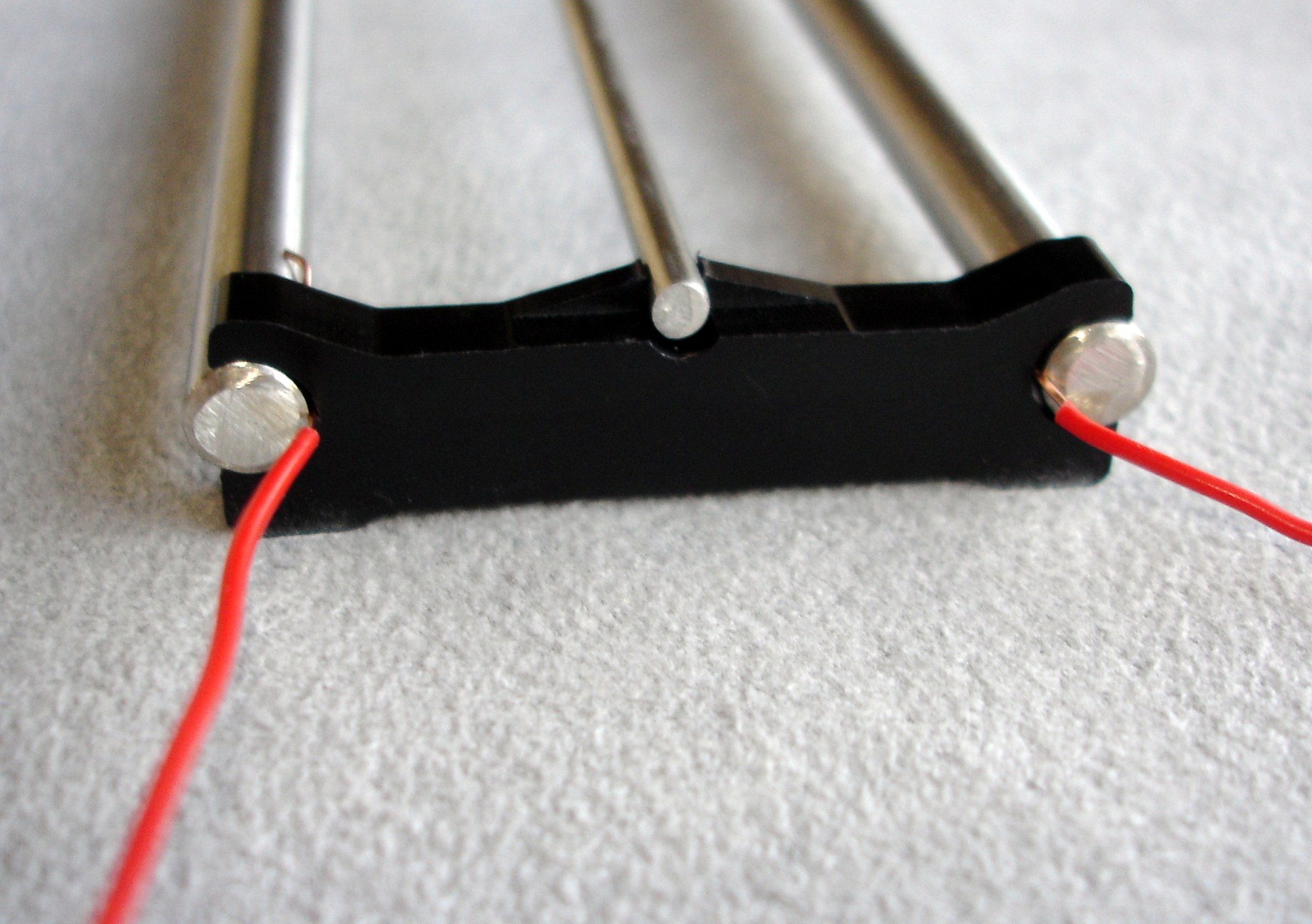 while connecting the centre conductor and guide rod is for 3-rail AC.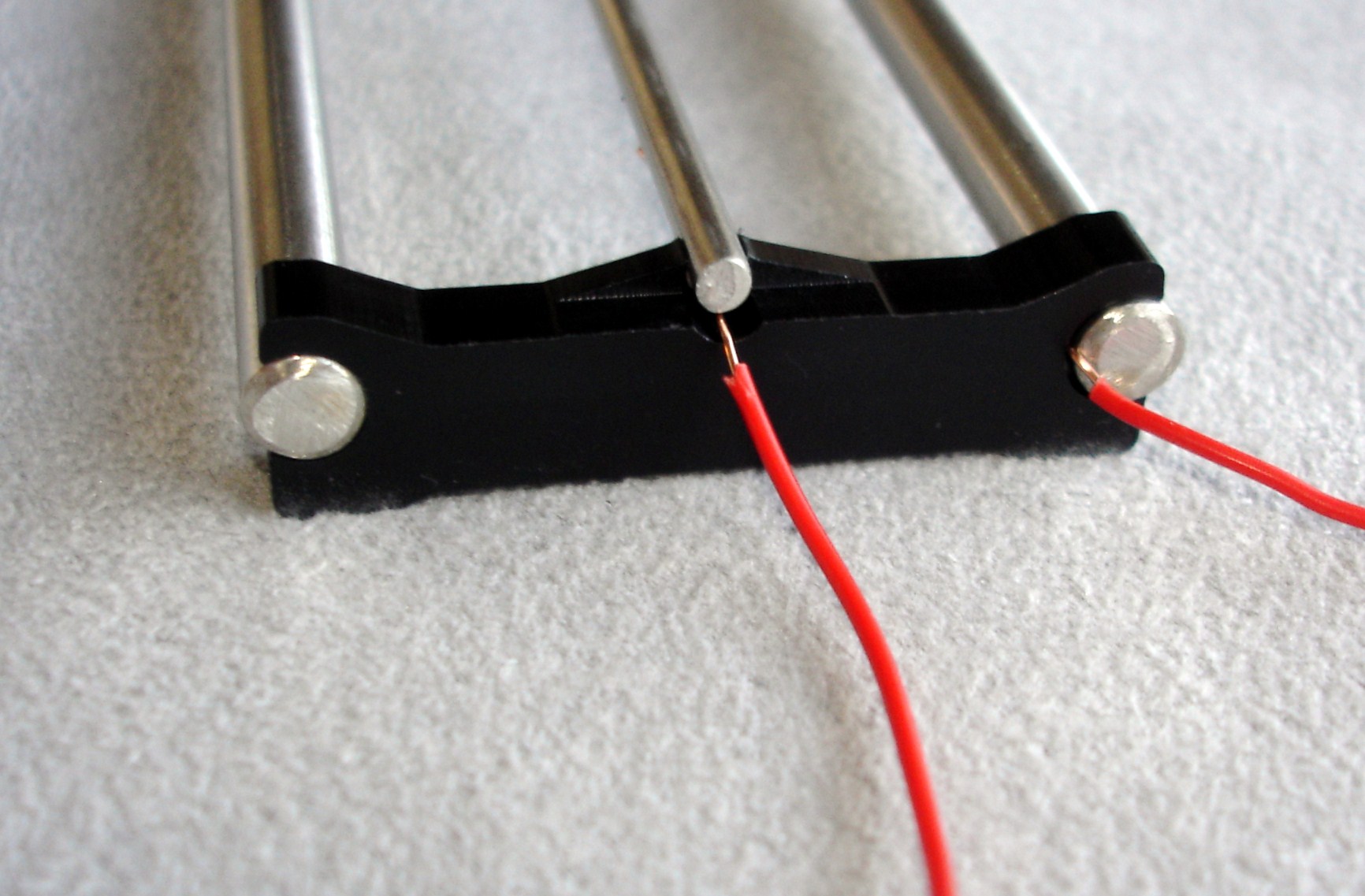 Should the test stand be oily or dirty, you can quickly and easily clean the device with warm water and detergent. To clean the bearings you simply unclip the pins upwards. Clean both and pay attention when assembling the parts, to ensure that the bearings are installed correctly. The bearings have an inner and an outer side!
H0: a big boy or a mallet need the 540mm roll stand because of their weight, another end part is needed in the middle as a supporting element.
If you find that the model purchased does not fit in length, please contact me - the rods will then be quickly and easily exchanged.
Those who visit me at the booth with a 284 gram pack of Ferrero kisses (and then leaves) automatically receives a dolly FREE! (Applies to Scale Z, N, TT, H0. Scale 1 and 0 get 50% off the regular price). 1x per customer applies.
ATTENTION SWISS CUSTOMERS AND THOSE WHO WOULD LOVE TO BE:
The German VAT will be deducted from your bill (does not apply to shipping).
To my German customers: Do not even try to disguise yourself as a Swiss - I'll debunk you! :-)